New Valuable Research Data Released on Datastical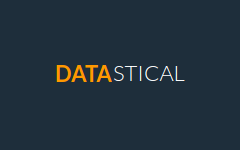 Accurate and updated data is the foundation of successful research. In today's data-driven world, facts need to be supported by consistent and persuasive information. Fortunately, researchers of all kinds and professionals who rely on data in their reporting have an increasing range of tools at their fingertips.
One of them is Datastical, a brand-new portal based on innovative, result-driven semantic solutions that aim to help researchers in getting quality data and practical data analysis in no time.
Datastical compiles information from various databases to bring users a comprehensive tool for learning more about different business sectors. The platform aims to combine all that information in a way that makes it as accessible as possible.
The objective of Datastical is to present complex data covering different business sectors, general demographic, and other types of data on a straightforward and user-friendly interface. As a result, users can get in-depth knowledge about these industries in a matter of minutes.
What kind of data can users find on Datastical?
The platform is first and foremost about business data. Users can find all sorts of information about local and nationwide businesses. Additionally, Datastical features information about medical institutions and motor carriers. The platform is constantly growing and plans to add more databases to its well-organized interface in the future.
How do users start their search?
First, they can look at the top category to learn about the latest additions to the platform. This section offers some representative data that has been recently added to Datastical, all divided by category or niche.
Another way to start searching for data is the company index. This index lists all the companies covered in Datastical in alphabetical order.
Clicking on a company, users will get to its profile. For example, if the user is interested in learning more about a carrier business, it's enough to click on one to get heaps of useful data.
Every company profile features information such as the company name, it's Dot number, carrier operation, as well as information whether the carrier is subject to placardable HM threshold or passenger carrier threshold.
Users will also get access to a short description of the company, as well as plenty of details: its address, phone, fax, email, state affiliation, number of power units and drivers, as well as MCS 150 mileage form date and per year.
Scrolling down, users can see the Safety Measurement System (SMS) results as well. This section lists the total number of inspections within the last 24 months and offers details about control types and the number of inspected drivers.
Below, users will find a section listing companies nearby and popular companies in the category, which is a great help in learning more about the sector.
Many professionals could use as a resource that aggregates data from various databases in a single place. Datastical is the solution these users were waiting for. By displaying plenty of valuable and updated information on attractive charts and graphs, the platform makes it easy to find out more about a given business niche and quickly understand its essential characteristics.
Datastical will become an indispensable tool for anyone interested in gathering data about a particular company.