Bizdb.co.nz an online business directory of the future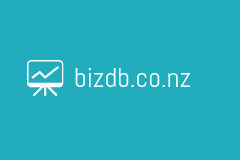 Bizdb.co.nz is a brand new resource for entrepreneurs and other users in search of practical information about businesses located in New Zealand.
It takes just a few clicks to get specific business information about selected companies, have a look at the details of a particular company, or analyze a town or region regarding its business activity. Users can count on Bizdb.co.nz to provide them with all the required data.
Bizdb.co.nz is a comprehensive and actionable business directory of the future, optimized to serve the needs of business owners, market analysts, and other users interested in learning more about the market in New Zealand.
The database is a source of information about large, mid-sized and small enterprises located or registered in New Zealand. The innovative platform grants access to a full range of company data which is easy to find and continually updated.
Here's a short overview of Bizdb.co.nz
New Zealand is home to thousands of companies. Most of the existing Australian business directories offer limited access to their databases and at best provide only fragmentary contact data.
At Bizdb.co.nz, users need only to provide some details to get a range of results matching the search query. The more detailed the input, the more narrowed-down are the search results, helping users to spend as little time as possible on finding the company data they need.
What kind of company data is featured on Bizdb.co.nz?
Every company profile presents a wide range of information. Users can check the business's name, number, status, industry classification code, industry classification description, current address, and a short description of the company.
The platform also offers a detailed breakdown of the business's principal places of activity – registered and physical – together with a list of previous addresses.
Users will also find detailed financial data, showing basic financial information about company shareholders. Finally, Bizdb.co.nz also displays information about company directors, together with the addresses and appointment dates shown on a clear timeline.
Searching for information on Bizdb.co.nz is very easy. The database stands out from other online directories because of its user-friendly interface and easy search modalities. When searching for a company, users can search by its name or postal code.
Bizdb.co.nz put the needs of average internet users first, most importantly the entrepreneurs who need information about the local market and their competitors. Checking essential company data can now be carried out without having to browse through hundreds of individual pages.
Bizdb.co.nz is one of a kind online business directory. Its innovative approach to presenting data, information-rich company profiles, and functional search modalities will prove useful to all users interested in learning more about businesses located in New Zealand.